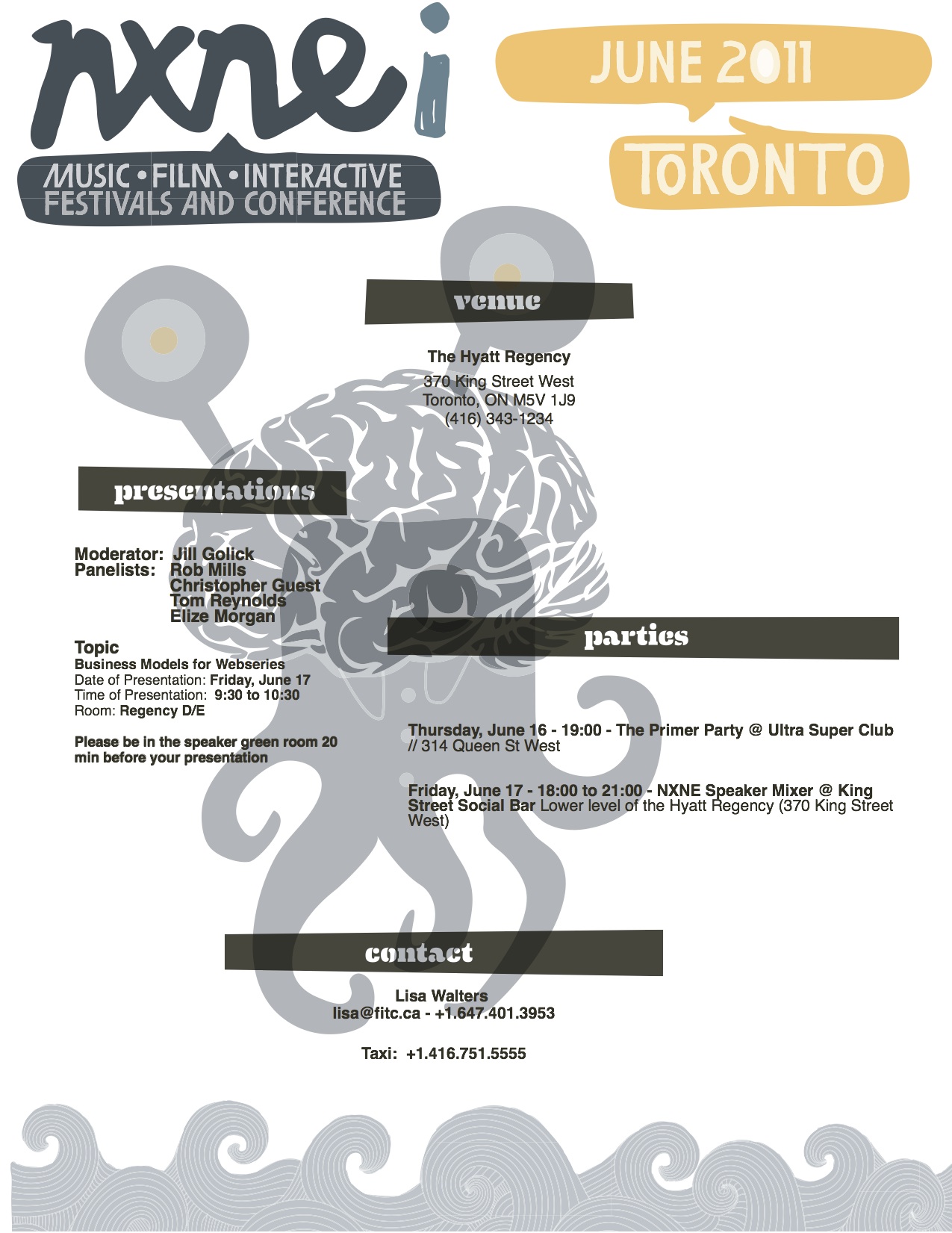 Are you going to NXNE Interactive?
I am.
I'll be on two panels.
Winning Hearts and Minds: The Human Element of Transmedia is Thursday June 16, 2011 from 10:45 to 11:45 a.m.  Anthea Foyer is moderating and I'll be seating between two Jasons, Jason Leaverand Jason Gilmore.  I think it's going to be great.  When we met up to plan the session, we couldn't stop talking to each other and it was incredibly interesting.
The following day, Friday June 17 at 9:30 a.m. I'm moderating the Writers Guild of Canada sponsored panel called Business Models for Webseries.  The panelists are Rob Mills, Christopher Guest, blip.tv's Tom Reynolds and Elize Morgan.
Everything's taking place at the Hyatt Regency at 370 King West in Toronto. Both sessions will be in Regency D/E.
And don't forget the Toronto Web Series Community Meetup the night of the 16th!
It should be great.  Hope to see you there!
But if you can't make it, there's always Storytelling X.1 the following week… That's right, there is no shortage of events to get me out of the house this June!