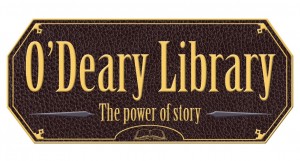 The eponymous library of Ruby Skye P.I.: The Haunted Library is The O'Deary Library,
It is played with the appropriate levels of romance, spookiness and mystery by University of Toronto's Emmanuel Library.
We've just settled on a logo for it created by the lovely Derek Ma.
Watch for the website, coming soon!