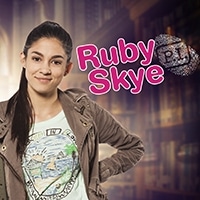 We are getting very close to launching Ruby Skye P.I.: The Haunted Library and things seem to be getting done bit by bit.
It is a massive project in terms of the number of elements I dreamed up to include and I have been panicky for months, certain I will never get all the pieces made. Head down, working from morning till night, with a ton of other wonderful people helping out.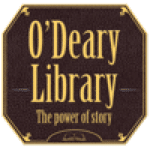 We shot an hour's worth of original story which we'll roll in nine episodes. We also have a ton of extra-content video, which will allow us to release at least a video a week between now and April.
We have four web sites. RubySkyePI.com is all redesigned and we've had a tremendous team of transmedia volunteers preparing content to roll out in the coming weeks. ODearyLibrary.com is the website of the fictional library. We've filled it with a combination of original, user generated and repurposed content. It looks pretty amazing if I do say so myself. ODearyPuzzles.com is Ava O'Deary's puzzle site. Solve a puzzle on it and it will reward you with a link to a video. We're still tinkering with the coding of the puzzles, but the site looks beautiful and there are lots of puzzles to entertain you.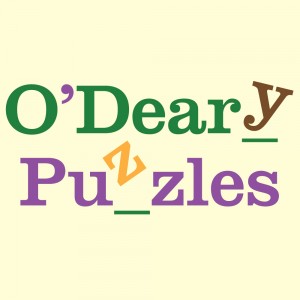 And there's another web site, but that one isn't ready for you yet.
Then there are our four Tumblrs. Hailey's, Diana's and one that is the home of our fictional band, The Mint Chip Girls. Each of these Tumblrs gives you a little insight in the personalities of our characters. The last tumblr is for the series; Ruby Skye P.I..
We also have a fundraising campaign for Because I Am A Girl. In the story, Hailey is raising money for them and when Diana finds out she can win tickets to The Mint Chip Girls concert, she starts raising money too. We love the work Plan Canada is doing for with the Because I Am A Girl initiative and so we decided to raise some money for them in real life. We've set up Hailey's fundraising page, so you can make a donation. We've also produced a couple of fundraising videos and will have a weekly column about Because I Am A Girl on the Ruby Skye P.I. web site.
Ruby Skye PI: Because I Am A Girl Fundraising Video
There's more to the project, but I'll get to it another day.