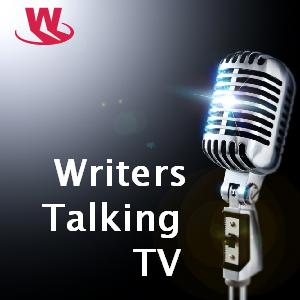 For the last couple of years, screenwriters in Toronto have been getting together on an almost monthly basis to talk craft at an event we call Writers Watching TV and its sponsored by the Writers Guild of Canada.  A showrunner brings his or her latest work for us to screen and then we have a very informal question and answer period.
Quite a few showrunners have been kind enough to share their work and their thoughts with us, including:
Malcolm MacRury and ZOS: Zone of Separation
Stephanie Morgenstern, Mark Ellis and Flashpoint
Peter Lauterman and Soul
Aaron Martin, Jana Sinyor and Being Erica
Web Creators Show and Tell with Scott Albert, Evan Georgiades, Rob Mills and Jill Golick
Vera Santamaria and John May with How To Be Indie and Connor Undercover
Tony Walsh on Digital Writing and creating games
Andrew Wreggitt and The Dealership
Peter Mitchell and Sabbatical
Rebecca Schechter and Al Rae with Little Mosque on the Prairie
Cal Coons and Murdoch Mysteries
David Barlow and Janet MacLean with The Border
Brent Piaskowski and The Latest Buzz
It's been a fun event…as long as you're in Toronto and can get there that night.
This season we've started recording the Q&As and are making them available as podcasts called Writers Talking TV.  Our first release features the enormously entertaining Jeff Biederman and Jefferey Alan Schechter talking about their new series Overuled!
You can subscribe to the Writers Talking TV podcast on iTunes.
Many thanks to Filip Vukcevic for making the podcast dream a reality and to the WGC for sponsoring.  The second episode will be available late in October or early November.