We got the good word on Friday June 18, 2010; an email from Andra Sheffer, Executive Director of the Independent Production Fund, informing us that Eye to Eye With Ruby Skye would receive funding from the IPF.  Yay, yay and double yay!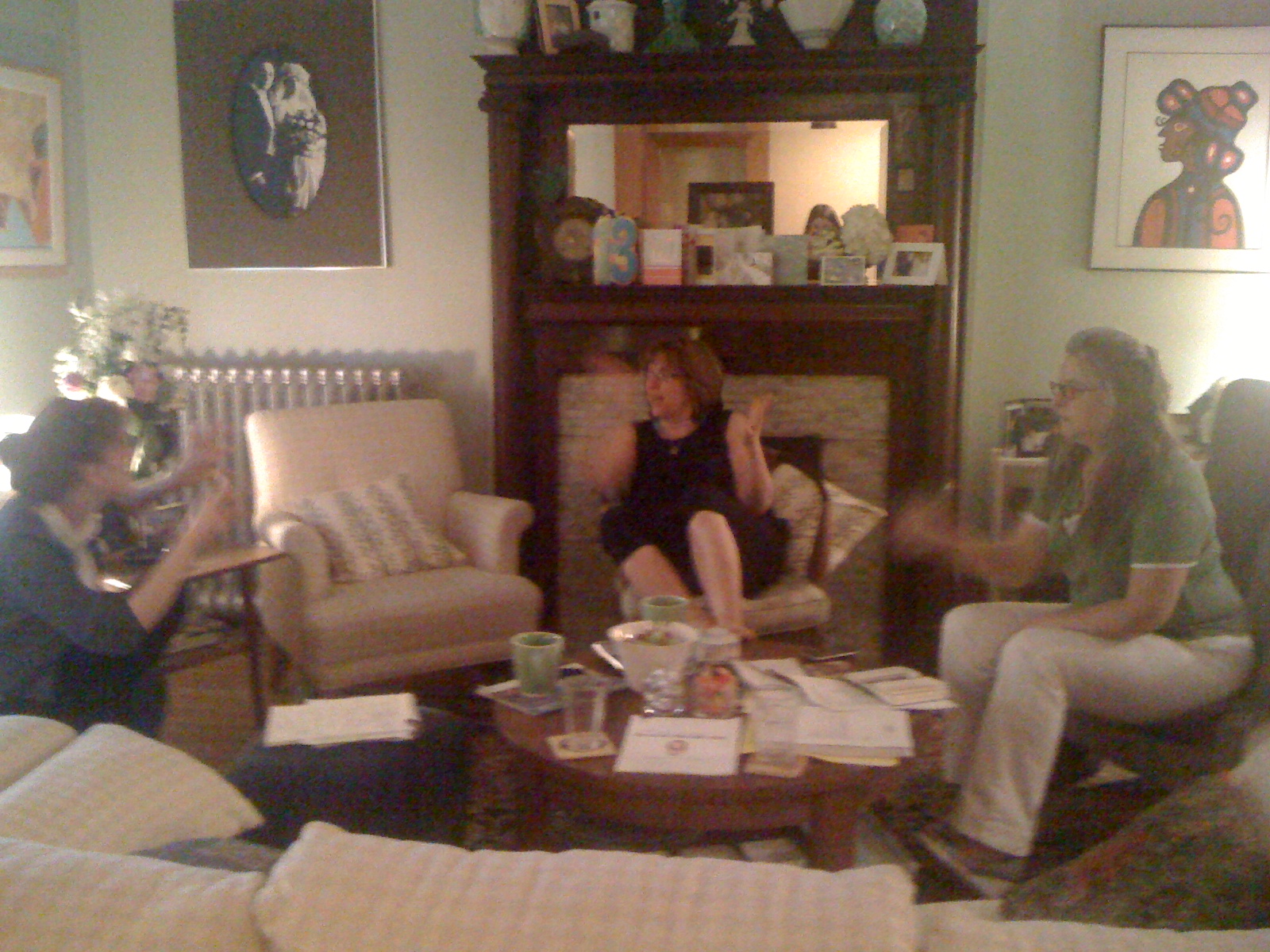 On the following Tuesday, I sat down with Kerry Young and Karen Walton, my RS producing partners.  We talked through our production plan in broad strokes, but really, production is the easy part.  All of us have enough experience producing film and tv that a little web series seems pretty simple.  The hard parts will involve putting the business plan into action and also activating our web marketing plans.
Part of the marketing is using the social media as much as we can to promote the series from word go. Word go was back on Friday June 18th and I did tweet it but that is just the beginning.  I hope to document the entire process and getting a Ruby Skye web site up ASAP is near the top of our production list.  Until then (and maybe afterwards too), I'll be putting the production blog right here.
My niece Suzannah, an experienced blogger and a junior at Tufts was visiting from Boston and joined us for the production meeting.  She volunteered to be an intern on the project, although she will have to do most of her interning from China, where she is spending her fall term.
(We'll be needing a few more interns for the project.  Although there's no money to offer volunteers, I can promise a rich experience.  I will put out a call for interns soon, but don't be afraid to jump the gun and drop me a line now if you're interested in helping out.)
What was abundantly clear at this first production meeting is that we need a complete set of scripts.  Without them, we can't finalize a budget or a schedule.  So down to writing.