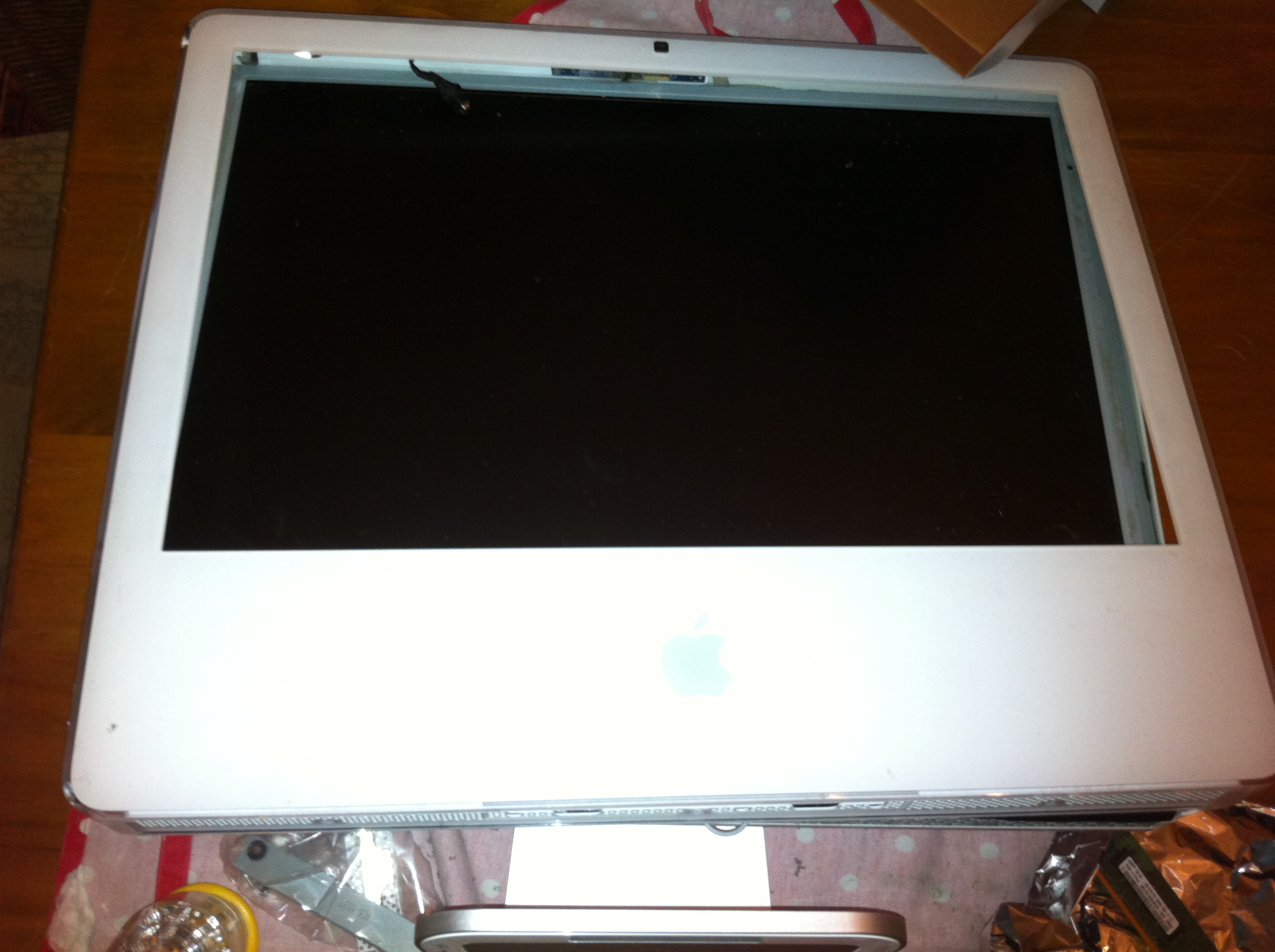 My first Mac — it was (until very recently) a desktop — am iMac G5. Out of the box everything work. I was stunned. No techno-fiddling to get things to work. No days and days of effort to get everything transferred and setup. No learning curve.
A day or two after I plugged it in I was making stuff for the web.
The iMac G5 altered the course of my career.
It's death was not so pretty.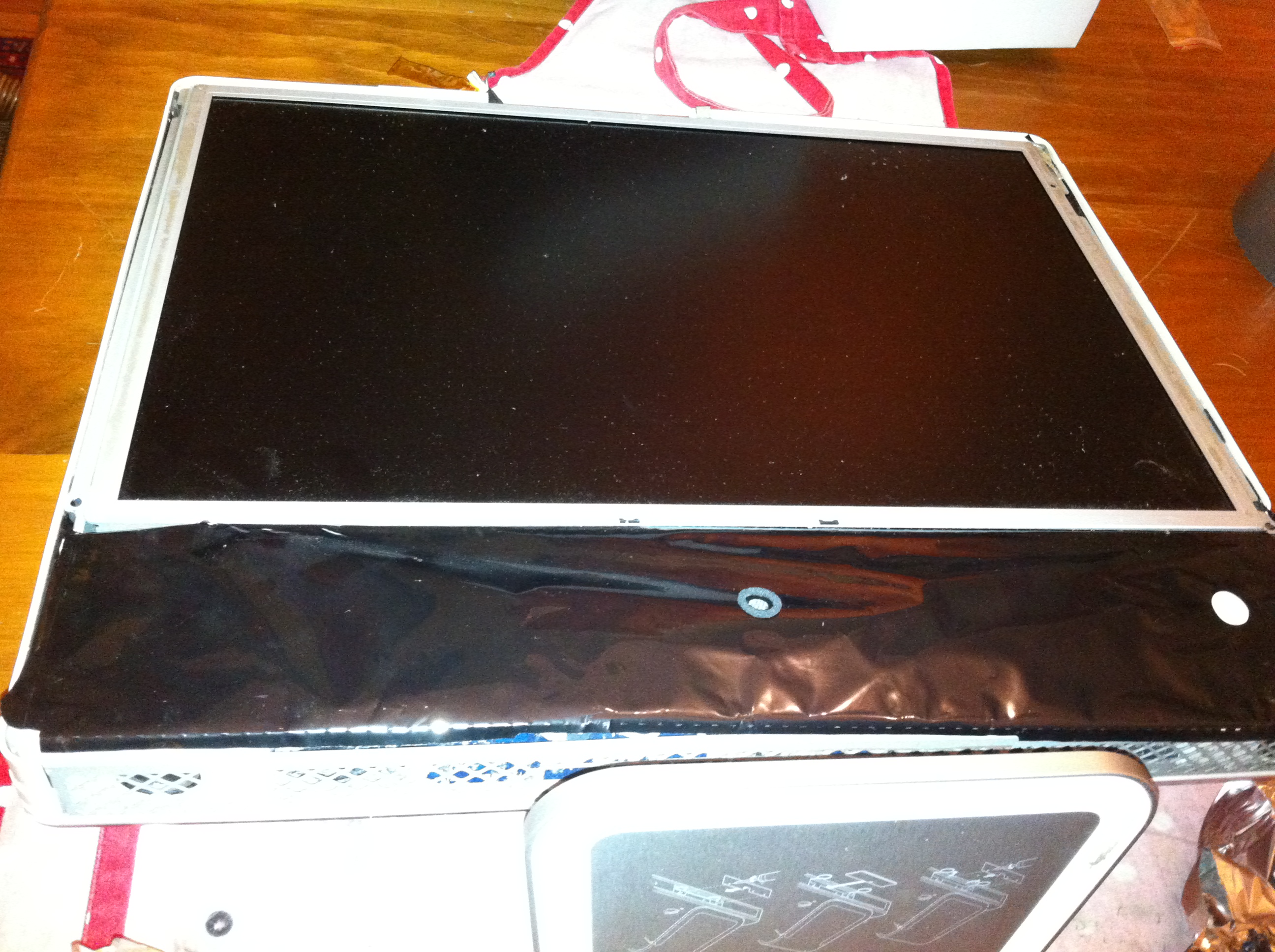 A week ago Sunday, it would no longer turn on.
Last Monday, the guy at the genius bar pronounced the mother board fried. He also called the computer "vintage" and told me Apple no longer services it. In other words, they wouldn't pull out the hard drive for me.
The iMac was no longer my main computer. I have a Power Book Pro that I use for most stuff. The iMac was however the computer on which I kept my iTunes library, one of my email accounts, my calendar and my address book, among other things. That's a lot of essential info and I have spent the better part of the last week retrieving it.
First there was freeing the hard drive from the computer. No mean feat. If the idea of opening up what was never designed to be opened wasn't daunting enough, the list of required tools was. T8 and T6 screwdrivers? FTW?! And some plastic card thing-y that you need to loosen the latches on the bezel (whatever that is).
It took three days. I did it. I borrowed the screw drivers from Bobby and MacGyvered the plastic card by gaffer taping one end of my hospital card.
Now I had the hard drive. Next came a trip to Canada Computers for a enclosure to put it in.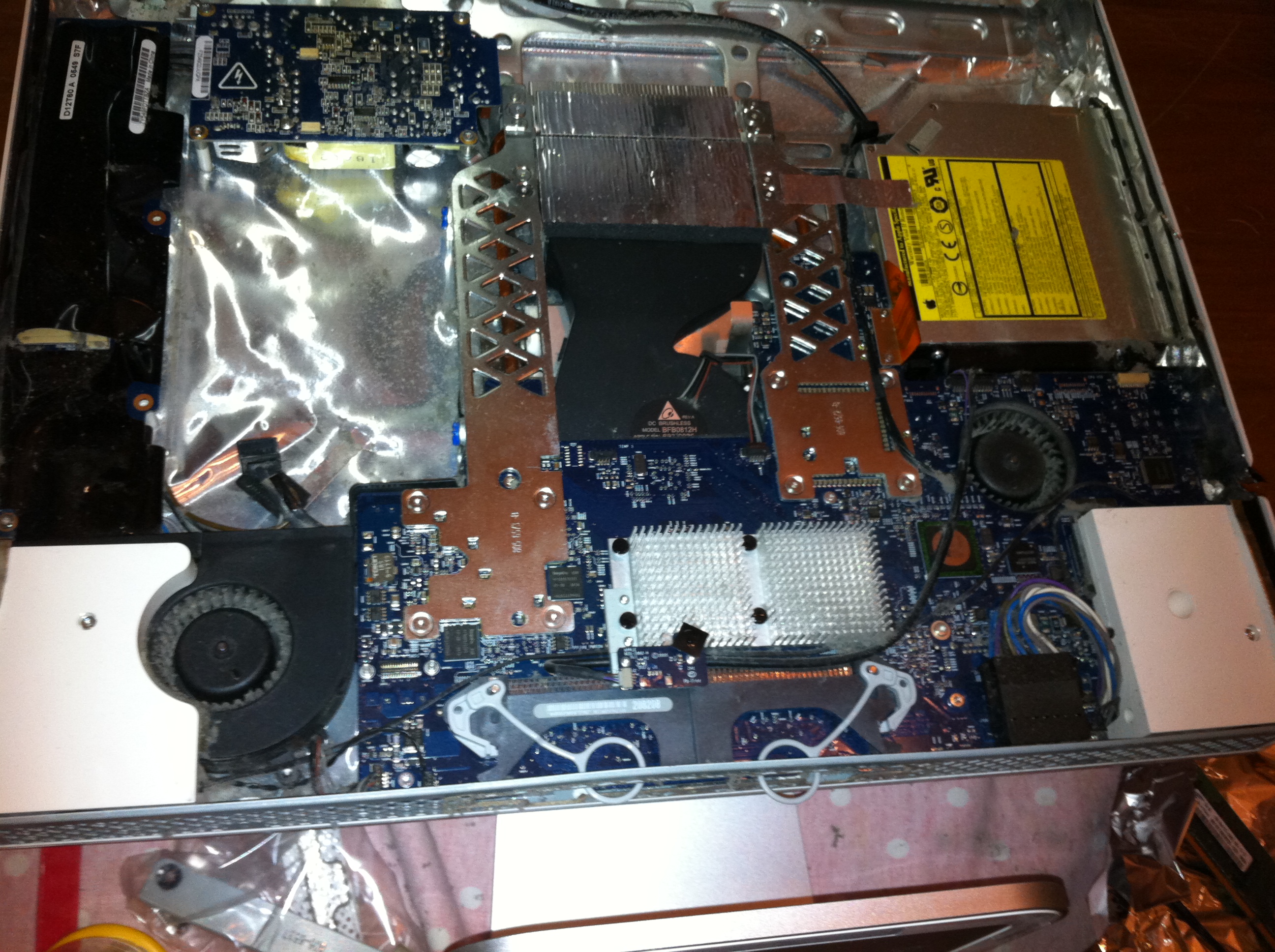 And then the really hard part, the part that's kept me up all night trolling the forums and techno-tinkering. I've had to change permissions on hard drives and the names of files. I've moved so much stuff around from one hard drive to another and figured out how to start up my laptop from my desk top hard drive. System prefs and disk utilities are always open now.
I may finally be done. Maybe. I've said that at least 20 times in the last week.
So if I miss our appointment, don't answer your email or can't find your address, at least you know why.
Mean time, even though it is now defunct, the iMac is pointing out a new career for me: with the Geek Squad.